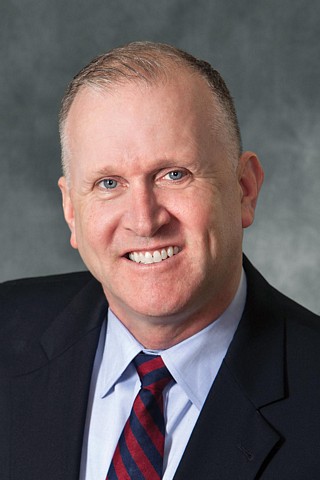 Chris Remmes
Broker Associate South End Office
617-337-9009
617-398-0018
617-587-4646
About Chris
The ownership of Hammond has recently changed and we are now part of Coldwell Banker, one of the most impressive real estate organizations in the world. Our new owner appreciates the value of the Hammond brand name and we will now be doing business as Coldwell Banker Residential Brokerage - The Hammond Group. Our combined resources will provide an unmatched level of real estate marketing and brokerage services to everyone we have the pleasure to represent.
PLEASE click on this link to see my new website.
As a longtime resident of Boston, Chris Remmes is recognized as one of the leading residential brokers in the Boston market. Chris brings a professional approach as well as a service-oriented philosophy to his real estate practice. He has built an excellent reputation and developed a loyal customer following of past clients and referrals by serving them well.
Chris joined Hammond Residential after ten years in the real estate industry to provide his clients with the latest and most comprehensive marketing and cutting-edge technology available today. As a graduate of Massachusetts Maritime Academy, Chris previously worked as a Deck Officer for Exxon where he sailed around the world and satisfied his passion for travel and adventure. At Exxon, his intuition and skills with technology established him as a leader. He was selected for special assignments, which developed technology solutions for the maritime industry.
However, his love of Boston brought him back to his hometown. His career in real estate started in 1998 in the mortgage lending business. During this time, he obtained his MBA from Boston University. His knowledge of the real estate market and mortgage experience gives him a wide breadth of knowledge, which has helped him establish himself as a top broker in the Boston market. Chris works out of the Hammond Residential office in Charlestown; he is knowledgeable in all the downtown neighborhoods of Boston.
Click below to see one of the spectacular current offerings being marketed by Chris and his team